FAQ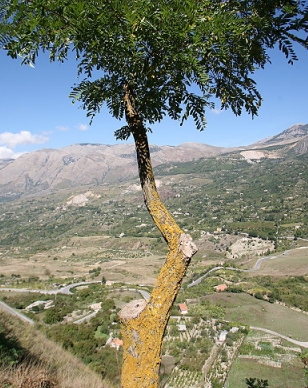 How to dress?
We just want you to be dressed for PARTY. Interpret it the way you like and remember that, daytime, it's going to be hot outside, 30-35 degrees centigrade, but nighttime the temperature might drop significantly, since the party is held on 800 meters above sealevel. (However, the ceremonies and the cocktail are held indoor.)
What about presents?
Your present is to travel to Sicily to participate in our party. We don't want any other presents. Really.
When do I have to tell you if I will come or not?
Before June 15.
How do I get home from the party? Is there a hotel withing walking distance?
Unfortunately, only the marriage couples will stay close enough to the Giardina Donna Lavia to be able to walk. The closest hotels are the agriturismo you find around Polizzi, plus the small hotel in Polizzi. They are all within 5-15 minutes by car. For guests staying in Cefalů, we will organise a bus transport. For others there are the "autonoleggio" car service, provided by the bus driver Toto (contact us if you will need help to get home after the party).
Can children come?
Of course they can! We will try to arrange some kind of room at the restaurant where children can rest. However, we won't be able to offer you a babysitter...
What about speeches or other performances?
Since there are quite a few guests who ONLY speak their native language - German/French/Italian - we don't want a lot of speeches. Simply because if people don't understand they probably won't listen and then everything gets messy. On the other hand, any kind of performance where the language isn't an essential part is very welcome.
Is my partner/travelling companion/dog also invited?
Most certainly. Just tell us how many you are.